Ok, so I've been talking about Etsy treasuries just a little bit lately... And here I go again.
ONE OF MY PURSES IS ON THE
FRONT PAGE OF ETSY
RIGHT NOW!!!!!!!!!!!!!!!!!!! Soooo cool!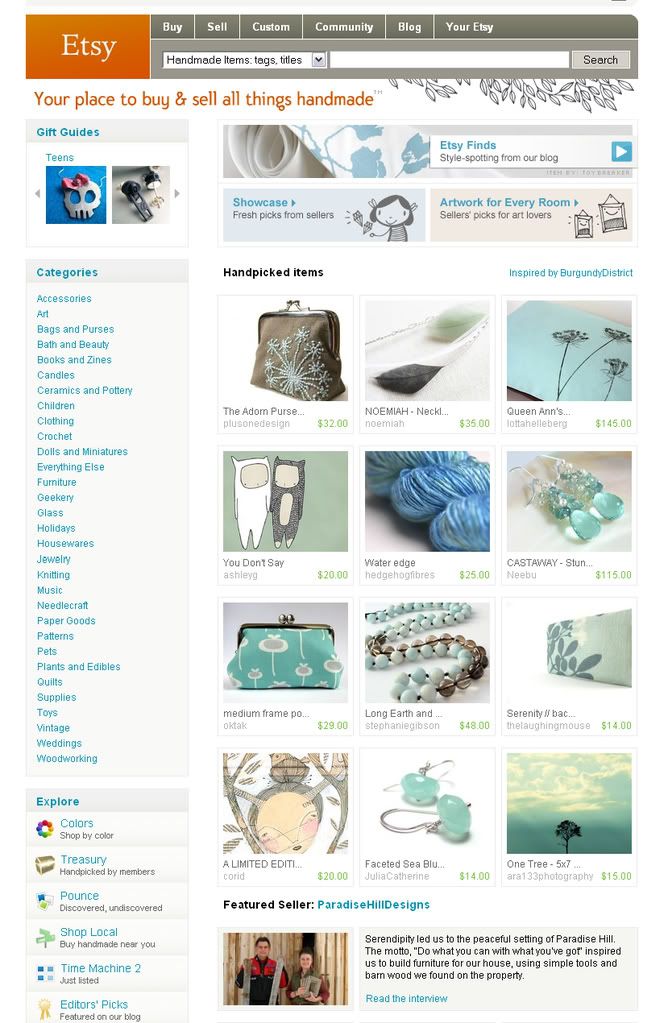 Would it be wrong to sit and stare at it for the next few hours (I think they stay up that long) while it's up??