Ohhhhh I just woke up to find a message to say that one of my little pocket pouches has been featured on a blog! Very exciting! It might not be there later as they rotate, so here's a screen shot (mine is the first one!):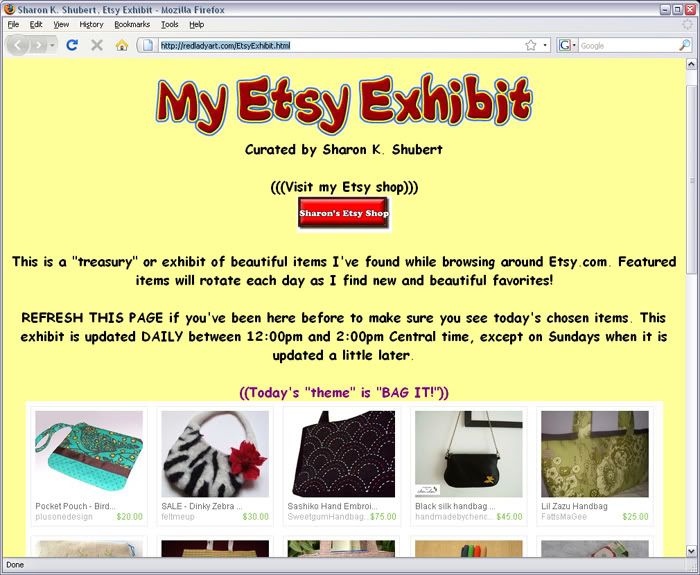 So a huge thank you to
Sharon of Redlady Art
! You just made my day!