Ohhhh I scored my first Etsy treasury (as a curator, not something of mine in one) today!
Since it expires after a couple of days, I thought a screenshot was in order: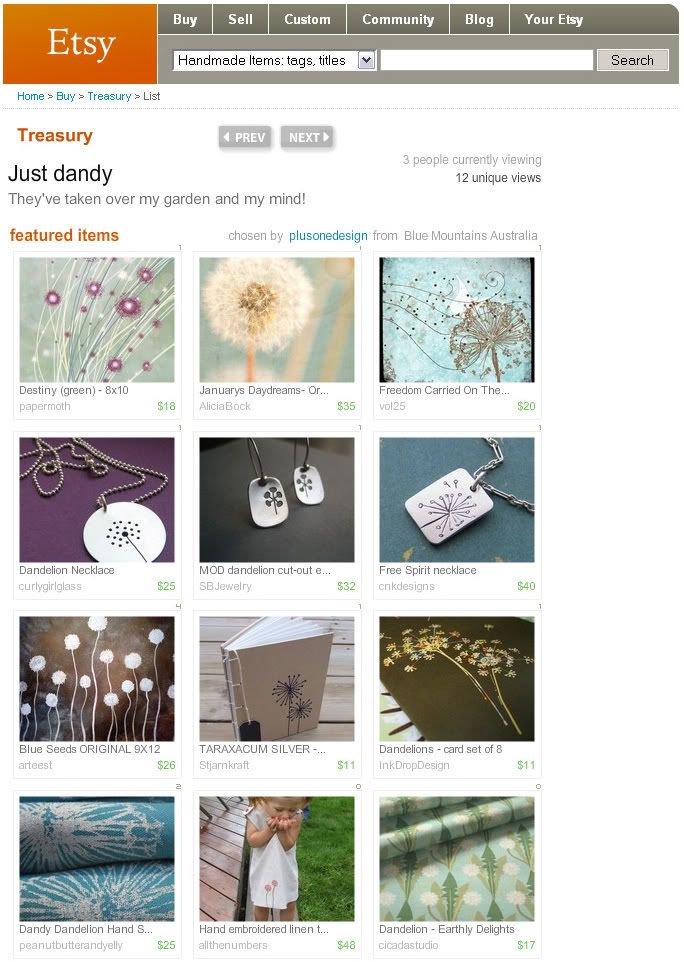 I wonder if it's good enough to get on the front page? That would be very cool!
And someone just asked me about a wholesale order for my Travelites. They want to sell them in Singapore. It will be interesting to see what comes of it!
I am sooooo supposed to be working at the moment, but seem to be having another one of those horrible need to sleep phases. One good thing - I took the sheets off my bed to wash this morning and so I can't have a nap until I put more on!
Oh and Happy New Year everyone!