I got a second treasury! As per last time, since it expires after a couple of days, I thought a screenshot was in order: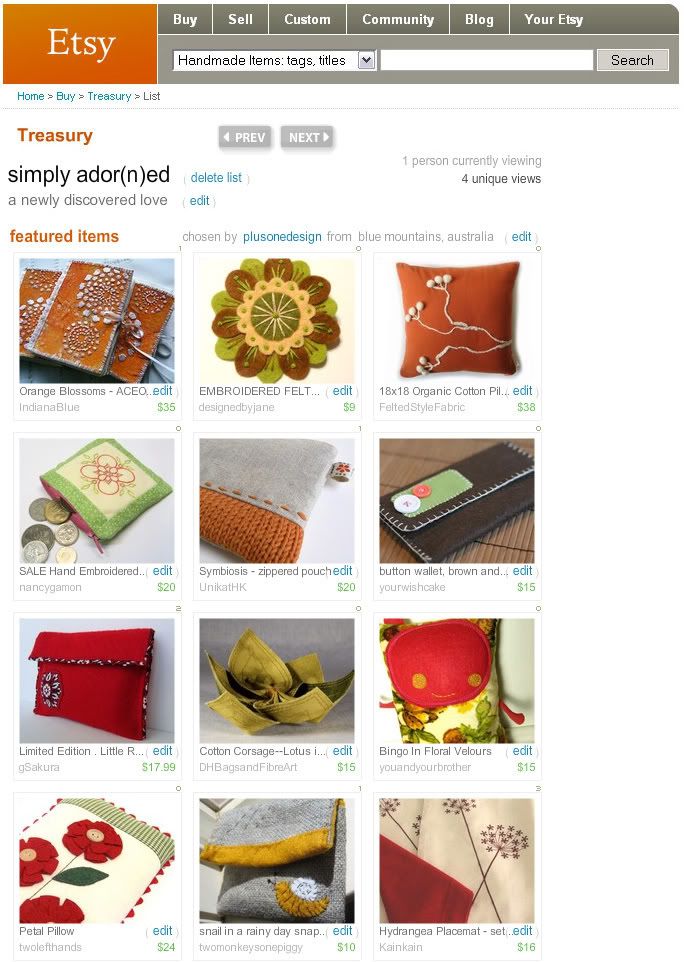 I really hope this one makes the front page!
Funnily enough, I was looking for things along the same lines as my adorn work, but it is hard to find. Either I'm not good at searching, or it's not being done much which is really good news for me.
For the moment, you can go view it on etsy if you
click here
.